Trainers for Expressive Therapies Australia
KERAN THOMAS -
Malanda, Cairns and far North Queensland
Trainer for The Certificate in Expressive Therapies with Children and Adolescents, the Innerspace Program (Level One - for 7 to 9 year olds, and the Level Two - 10 to 14 year olds), and The Certificate in Sandplay Therapy and Symbol Work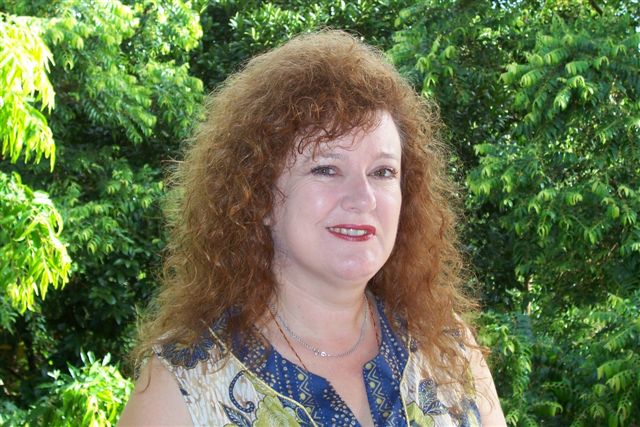 BSW; Ass. Dip Arts(Disability); Cert ET Children; Cert Sandplay.
Keran is a social worker in private practice in Cairns, Queensland. She has worked within the social welfare sector across Federal and State Government Departments, and in Community Based Agencies in the Cairns and surrounding district for over twelve years before working full time at her private practice Birdwing Therapies. Keran's qualifications include a Bachelor of Social Work, Associate Diploma in Arts (Disability) and Certificates in both Expressive Therapies and Sandplay and Symbol Work Therapy. Keran is an Accredited Mental Health Social Worker, a member of the Australian Association of Social Workers and the Mental Health Association of Qld.
Keran's social work therapy practice includes assisting women, men and children with current or previous matters of concern such as family and relationship issues, grief and loss, child protection, trauma and abuse matters, mental health concerns, disability, behavioural and environmental issues. The modalities Keran incorporates include Sandplay and Expressive Therapies, Solution Focused and Strengths Based frameworks.
NEW: Visit Keran's website: www.sandplaycreativetherapytools.com
PAULA HUGGINS - Trainer for Singapore
Paula Huggins is a Counselling Expressive Therapist specialising using art modalities and sandplay therapy with over 12 years' experience working as a School Counsellor in International Schools as well as in Private Practice in Singapore.
She holds a Masters Degree in Social Science (Counselling), a Diploma in Managing Learning Disorders and Child Psychology, and is trained in both top-down and bottom-up therapeutic modalities. She uses strengths-based approaches and client-centered methods which respect the individual and the situation in which they find themselves. Paula is an experienced workshop facilitator regularly offering parenting workshops, communication skills workshops and expressive Sandplay and Symbol Work trainings for professionals. She is the local organiser for ETA courses in Singapore, and is now our trainer there for the Certificate in Sandplay Therapy & Symbol Work. She also offers clinical supervision to therapists who work with sand or other expressive modalities. Read more at: https://gentleart.blog/
Email: gentleart2016@gmail.com
Please contact Mark for counselling and supervision referrals around Australia and courses in Asia: