Expressive Therapies Australia - Senior Trainers
JO ABLETT-

Phillip Island and Melbourne



Trainer and organiser for The Certificate in Expressive Therapies with Children and Adolescent, the Certificate in Sandplay Therapy & Symbol Work, and the Certificate in Emotion-Focused and Transpersonal Expressive therapies with Adult Clients - Phillip Island, Victoria
M. Couns., Dip & Adv Dip. ET, Grad Cert ET with Children, B. Ed.
Jo conducts a private practice,
Into Blue Expressive Therapies
from her studio on Phillip Island, Vic. Joís qualifications include a Master in Counselling, Bachelor of Education and Diploma and Advanced Diploma in Expressive Therapies. Jo has an extensive background in working with children and adolescents with 10 years teaching in the secondary school system and 20 years in the primary system before establishing a private practice in 2002. She has worked with children and adolescents using Expressive Therapies since 1997.
Jo currently works as a counsellor and psychotherapist with adults, adolescents and children as well as a professional supervisor (ACA) for counsellors. She continues to teach meditation and personal development and regularly facilitates educational training on issues related to emotional intelligence, emotional development, understanding emotions, school enrichment and personal learning styles. For 30 years Jo has facilitated personal development in support of children, adolescents and adults and continues her life long passion to set the scene for life enrichment, personal growth and healing for people of all ages.
You can contact Jo about her practice and the Certificate courses

: Phone: 0417 078 792, or email:

ablett@waterfront.net.au
KERAN THOMAS -

Cairns and far North Queensland



Trainer and organiser for The Certificate in Expressive Therapies with Children and Adolescents, and the Innerspace Program (Level One - for 7 to 9 year olds, and the Level Two - 10 to 14 year olds) - in Cairns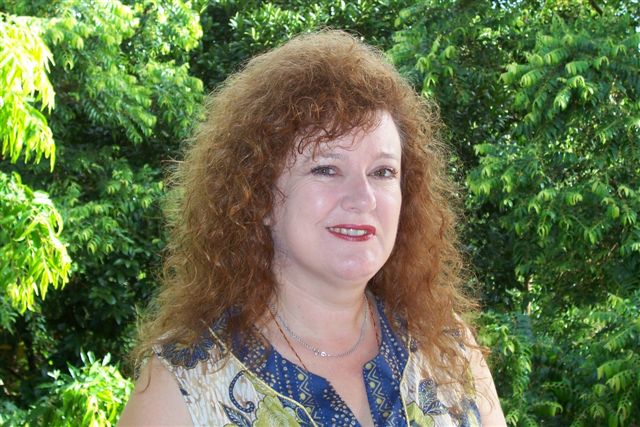 BSW; Ass. Dip Arts(Disability); Cert ET Children; Cert Sandplay.
Keran is a social worker in private practice in Cairns, Queensland. She has worked within the social welfare sector across Federal and State Government Departments, and in Community Based Agencies in the Cairns and surrounding district for over twelve years before working full time at her private practice Birdwing Therapies. Keranís qualifications include a Bachelor of Social Work, Associate Diploma in Arts (Disability) and Certificates in both Expressive Therapies and Sandplay and Symbol Work Therapy. Keran is an Accredited Mental Health Social Worker, a member of the Australian Association of Social Workers and the Mental Health Association of Qld.
Keranís social work therapy practice includes assisting women, men and children with current or previous matters of concern such as family and relationship issues, grief and loss, child protection, trauma and abuse matters, mental health concerns, disability, behavioural and environmental issues. The modalities Keran incorporates include Sandplay and Expressive Therapies, Solution Focused and Strengths Based frameworks.
NEW: Visit Keran's website: www.sandplaycreativetherapytools.com
Please contact Mark for counselling and supervision referrals around Australia and courses in Asia: