Dr Helen Wilson
Ph.D., M. Couns.; B. Bus. (HRM); G. Dip. ERC.; Cert SP; Cert. HB & TP; Cert. ERC.
Creative options for body, mind and spirit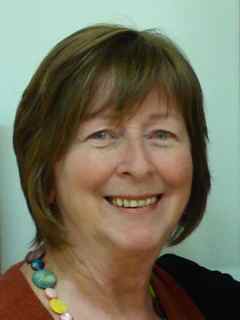 A passionate counsellor, clinical supervisor and counselling trainer, Helen's life focus has been compassionate support for human growth and development. Care, integrity, and pragmatism, complemented by creative arts based interventions, have been the inspiration for counselling practice and supervision for Helen. Her commitment to these ideals mean she has completed her Ph.D. on the topic of self-compassion in survivors of breast cancer. She also has a Master of Counselling (UNE) and qualifications in Sandplay Therapy, Expressive Therapies with Children, and Transpersonal Psychology. In addition she has completed three courses on the provision of clinical supervision. Helen is a Level 4 member of the ACA.
While she works with clients across the lifespan in her private practice, Helen has a deep desire and love for how we can each be self-compassionate in our self-relationship and in communication with others. She has devoted many years to developing and implementing creative counselling interventions and Sandplay Therapy for young people traumatised by abuse and neglect. Her desire to support young people has led to many years of creation and teaching of a range of arts activity-based creative strategies that support children and youth.
Helen is co-author of the only Australian text on Sandplay Therapy. Over her professional life, Helen's work has taken her into a range of fields, including that of Lecturer and Senior Lecturer in counselling at several Australian universities. She has recently stepped down from teaching trainee counsellors at a tertiary level, at the University of the Sunshine Coast, in order to focus more fully on teaching Sandplay Therapy and providing clinical supervision in Sandplay and creative arts therapies from our training and consulting rooms at Redcliffe on the north side of Brisbane.
Helen is co-founder of Expressive Therapies Australia and a senior trainer in Expressive Therapies and Sandplay Therapy, and has conducted a counselling and supervision practice around Australia for almost three decades. In her private counselling practice, Helen offers online and individual counselling sessions in addition to supervision for therapists using Sandplay and Expressive Therapies. She has written and conducted counselling training programs for students in Singapore, Malaysia, Czech Republic, New Zealand as well as throughout Australia. From 2023 her in-person practice is located at Redcliffe, on Brisbane's north side..
In addition to studies in Transpersonal Psychotherapy with the Grof Transpersonal Training, Helen has a Master of Counselling as well as a degree in Human Resource Management. Helen has completed all three levels of training in Emotional Release Counselling and Transpersonal Studies and holds a Post-Graduate Diploma. She has a Certificate in ERC with Children in addition to her Certificate in Sandplay Therapy.
Contacts:
Phone - 042 1129 117
Email: turnaround2@bigpond.com
Postal: PO Box 101, Clontarf Beach, Qld, 4019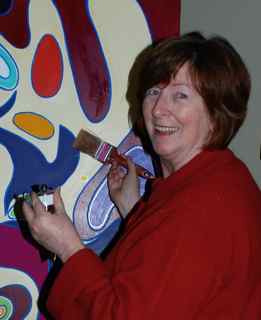 Helen's publications include:
Pearson, M., & Wilson, H. (2001). Sandplay and symbol work: Emotional healing and personal development with children, adolescents and adults. Melbourne: ACER Press.
Pearson, M., & Wilson, H. (2009). Using expressive arts to work with mind, body and emotions. Theory and practice. London: Jessica Kingsley Publishers.
Pearson, M., & Wilson, H. (2008). Using expressive counselling tools to enhance emotional literacy, positive emotional functioning and resilience: Improving therapeutic outcomes with Expressive Therapies. Counselling, Psychotherapy and Heath, 4(1), 1-19.
Pearson, M., & Wilson, H. (2009). Using expressive arts to work with mind, body and emotion. Psychotherapy in Australia, 16(1), 55 - 64.
Pearson, M., & Wilson, H. (2008). Opening doors to a safe haven - Creating healthy family landscapes through Expressive Therapies. PACAWA Newsletter, 42, 4 - 5.
Pearson, M., & Wilson, H. (2012). Soothing spaces and healing places: Is there an ideal counselling room design? Psychotherapy in Australia, 18(3), 46 - 53.
<! EndFragment >
Wilson, H. (2005). Pre- and Peri-Natal Psychology and the Training of Counsellors. Society for Counselling and Psychotherapy Education - 2005 National Conference Proceedings.
Phone Helen: 0421 129 117
Email Helen: turnaround2@bigpond.com