Helen Wilson
M. Couns.; B. Bus. (HRM); G. Dip. ERC.; Cert SP; Cert. HB & TP; Cert. ERC. PhD candidate.
Turnaround - Personal & Professional Development
Creative options for body, mind and spirit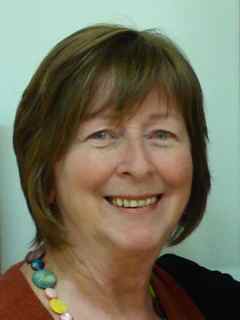 Helen has an established supervision practice, primarily by phone and Skype, and works from Maroochy River, on the Sunshine Coast in Queensland. As well as the Institute's training programs in Perth, Adelaide, Singapore, Czech Republic and Sunshine Coast, from time to time she offers personal growth programs using art, creative journalling, music, movement and Symbol Work. A new addition to her programs includes the one-day Sandplay Therapy supervision groups
Contacts:
Phone - 042 1129 117
Email: turnaround2@bigpond.com
Postal: PO Box 1378, Buderim, Qld, 4556
Helen has been a Lecturer and Senior Lecturer in counselling, at the University of Notre Dame Australia, in Fremantle for six years. Then worked for in the Graduate Program in Counselling and Psychotherapy at the University of Adelaide. She currenly lectures into the Counselling Programs at the University of the Sunshine Coast, Queensland. Previously she worked as student and staff counsellor with the University of Southern Queensland. In addition to her work with USQ she conducted a private counselling practice, primarily providing support and supervision to counselling staff of a sexual assault service and staff of a residential facility for homeless youth.
Between 1996 and 2006 Helen was one of the Directors of the Expressive Therapies Institute specialising in providing training in utilising creative arts or expressive therapies to Counsellors, Social Workers, Psychologists, Teachers and other professional helpers. Helen has qualifications in Sandplay Therapy, Expressive Therapies with Children, and Transpersonal Psychology. She has written and conducted counselling training programs for students in Singapore, Malaysia, the Czech Republic, New Zealand and around Australia.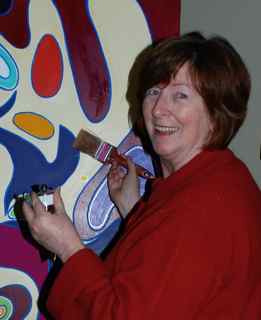 Before being drawn into a career in Counselling, Helen worked, for several years, as Manager of Employment Equity both within the Queensland public service and within the tertiary education sector. While she works with clients across the lifespan in her private practice, Helenís passion is developing creative counselling interventions for young people traumatised by abuse and neglect and has created a range of activity-based creative strategies to support children and youth.
Helen is a Ph.D. candidate, and is a co-author of the only Australian text on Sandplay Therapy. Helen is a sought-after speaker at seminars and conferences.
Helen's publications include:
Pearson, M., & Wilson, H. (2001). Sandplay and symbol work: Emotional healing and personal development with children, adolescents and adults. Melbourne: ACER Press.
Pearson, M., & Wilson, H. (2009). Using expressive arts to work with mind, body and emotions. Theory and practice. London: Jessica Kingsley Publishers.
Pearson, M., & Wilson, H. (2008). Using expressive counselling tools to enhance emotional literacy, positive emotional functioning and resilience: Improving therapeutic outcomes with Expressive Therapies. Counselling, Psychotherapy and Heath, 4(1), 1-19.
Pearson, M., & Wilson, H. (2009). Using expressive arts to work with mind, body and emotion. Psychotherapy in Australia, 16(1), 55 - 64.
Pearson, M., & Wilson, H. (2008). Opening doors to a safe haven - Creating healthy family landscapes through Expressive Therapies. PACAWA Newsletter, 42, 4 - 5.
Pearson, M., & Wilson, H. (2012). Soothing spaces and healing places: Is there an ideal counselling room design? Psychotherapy in Australia, 18(3), 46 - 53.
<! EndFragment >
Wilson, H. (2005). Pre- and Peri-Natal Psychology and the Training of Counsellors. Society for Counselling and Psychotherapy Education - 2005 National Conference Proceedings.
Phone Helen: 0421 129 117
Email Helen: turnaround2@bigpond.com